New York Probate Lawyer
NYC Estate Litigation & Administration Attorney
Our estate lawyers are here to assist you with the process of estate planning and estate administration. In New York, if the deceased individual did not leave a will, a probate lawyer will file a petition with the New York Surrogates Court. This court will then appoint an administrator to the estate. In most cases, the court will empower the administrator to oversee the disposition of property and appoint guardians for minors as well as assign conservators for incapacitated adults.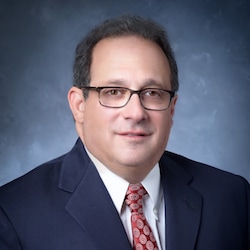 The probate process can be a complicated and stressful. If a loved one has recently passed away, we can help you determine estate heirs, distribute assets and pay creditors. Call New York estate attorney Stephen Bilkis & Associates, PLLC 800.696.9529. We are available 24/7.

If the Surrogates Court appoints you as the estates fiduciary, you have certain responsibilities that you may need the help of a probate lawyer. As any New York probate lawyer will tell you, a fiduciary is a person that is given responsibility over an estate following the passing of a loved one. Fiduciaries are put in charge of carrying out asset distribution per a Will or Trust. Executors, administrators and trustees are examples of those who have a fiduciary responsibility to beneficiaries of a deceased individuals' probate estate.
A probate lawyer is often hired when other members of the family and sometimes other beneficiaries of an estate object to the actions of the fiduciary. A New York estate litigation lawyer will go after fiduciaries that have acted inappropriately in the administration of an estate. An estates fiduciary can face a breach of fiduciary duty suit which can result in having to provide comprehensive accounting information regarding the estate's or trust's assets. If an estate litigation attorney finds the Fiduciary to be involved in questionable activity, the New York Attorney can request removal from the Estate Administration process and even criminal prosecution. A NY estate litigation lawyer will advise the Fiduciary that if their negligence or fraud results in financial loss to an estate or trust, charges and fines can be imposed for failing to comply with New York ETPL. In these cases the New York Surrogates Court may fine or surcharge the fiduciary for breach of duty and direct the fiduciary to personally make financial reparations to the estate, trust or the beneficiaries.
During the management and distribution of an estate's assets, a fiduciary may require the Estate Probate Attorney to defend against legal suits brought on by disappointed inheritors and creditors who may question the actions of the fiduciary. A New York City estate litigation lawyer is often needed during this process to prepare an appropriate defense strategy.
When a Will is contested in New York, a Fiduciary can easily be caught in the middle of two arguing parties, each with their own probate lawyer. The estates executor may be accused of negligent wrongdoing by the probate awyer and in some cases be called to testify in a New York Probate Court. If you are an estate Fiduciary being challenged by another Probate Lawyer, you will need the assistance of a well-versed New York Estate Administration Attorney.
Fiduciary responsibilities may include:
consulting with a New York estate litigation lawyer
liquidating the assets of the estate
setting up an estate bank account
filing paperwork as advised by your New York Probate Lawyer
securing and appraising personal and real estate property

A NY Probate Attorney will agree that being named an estate administrator can be a lot to handle. In addition to dealing with the loss of a loved one, you must now quickly learn about your roles and responsibilities as a Fiduciary and assure the safe and honest transfer of assets from your loved ones estate to future generations of your family. This is an important time filled with important decisions, one that requires the assistance of a New York Estate Administration Attorney . Call a New York estate attorney now from Stephen Bilkis & Associates, PLLC at 800.696.9529. A Wills and Trust Attorney from our office are available 24/7, at 800.696.9529, contact us today!
Important questions to review with your New York probate attorney:
What is a Power of Attorney?
A power of Attorney is a legal document drafted by Manhattan Probate Attorney that transfers authority over and Estate from one person to another. The maker of the Power of Attorney grants the right to act on the maker's behalf. The amount of authority granted depends on the specific wording within the document, ranging from broad to very specific instructions. A NY Probate Lawyer from our office will advise that a Power of Attorney may be used to give another the right to sell a car, home or other piece of property belonging to the deceased, sign a contract, make healthcare decisions, handle financial transactions or sign legal documents for the maker of the Power of Attorney.
What is an attorney-in-fact?
The Attorney-in-fact is the recipient of the Power of Attorney. This is the party that has been given the power to act on behalf of the principal. An Attorney-in-fact is sometimes referred by a New York estate litigation attorney as an agent, but not all agents are Attorney-in-Fact. The Attorney-in-Fact is not an Estate Administration Lawyer .
What is a Will Contest?
A Will can be contested for a number of reasons. Perhaps a second Will has been discovered, or perhaps the Will was a product of fraud or created during a time of improper state of mind. When a Will is contested by an Estate Lawyer, a Fiduciary can often times get caught in the middle. The executor can be accused of negligent wrongdoing and their competence can be questioned by a Manhattan Probate Lawyer.
What is a Living Trust?
A New York probate attorney explains that a trust involves placing things with a person under conditions where you trust that person to act in your best interests. New York Probate Law imposes many terms and conditions under which the trustee must act with regard to the trust property.
What is a Living Will?
A Living Will is a legal document reviewed by an Estate Administration Attorney that outlines a course of treatment to be taken by caregivers should the writer of the Living Will be unable to give informed consent, due to incapacity by illness or injury. If you are injured or become ill, these documents give trusted friends or family members the legal ability to direct your healthcare and manage your affairs. In New York, a Living Will considers that we have the right to make decisions in advance as to whether to decline life support when it's clear that death is imminent or a state of coma becomes permanent. A knowledgeable New York Probate Lawyer will point out that you have the right to assign responsibilities to your estate, including the details surrounding the distribution of our assets, once you have passed.
What is Trust Reformation?
A trust may need to be redrafted by a Trust and Estate Administration Attorney as a result of tax issues or other ambiguities regarding the distribution of assets and the identification of beneficiaries. In some cases, where the trust has not been contested, the family members may ask a New York Surrogates Court judge to interpret and mediate any ambiguous language.
Fraudulent Transfers
A fraudulent transfer is a shifting of assets from an estate that is based upon deceptive foundation. The person who created the Will or Trust may have transferred these assets while in an improper state of mind, while under the influence or in an attempt to hide assets from creditors and debt collectors. A New York Probate Inheritance Attorney can assist with evaluating whether or not a fraudulent transfer or other illegal activity has taken place.
The support you need from a New York probate attorney
A Probate Attorney from our office sees it all the time, the survivors of the deceased individual are concerned about financial matters and their own security. In New York, if the deceased family member carried the financial responsibilities of the household, remaining family members will need to take care of existing probate assets and other financial burdens. A NYC Probate Lawyer will tell you that probate assets are those assets and property in the deceased decedent's sole name at the time of their passing. These assets must be owned solely by the descendant and must contain no provision for automatic succession of ownership at the time of death. New York probate lawyer are often needed to assist with the delegation of these financial and legal responsibilities.
The New York Probate Code requires that estate executors and estate administrators in any probate asset proceeding complete two requirements. While additional requirements may be imposed by a New York estate litigation attorney as a result of the specific type of probate you employ, every executor or administrator will be required to 1) publish a notice to the creditors and 2) file an inventory of the estate assets.
New York probate lawyer will explain that the Notice to Creditors is a notice published in a newspaper in the New York County in which the probate proceeding is pending. This notice informs any potential creditors of the deceased that the probate proceeding has been opened. It also states the identity of the executor, the address of the New York Probate Lawyer and notifies creditors that they must file a claim against the estate if they desire to be paid for any outstanding debt.
In addition to clearing up any outstanding debt, it is important that the New York City Estate Attorney reviews the asset inventory carefully. The estate asset inventory is a detailed list of all the assets that were owned by the descendant as of the date of their passing. This list must be provided to the New York Surrogates Court within 90 days of the time the estate executor is appointed. This document informs the court and the Estate Administration Lawyer of those assets with which it should be concerned in the probate administration. The inventory list serves as a report of the executor's work in identifying and gathering the assets of the estate, as advised by the Probate Administration Attorney. For assistance with settling debt and creating an inventory asset lists, call our New York probate lawyer now, Stephen Bilkis & Associates, PLLC at 800.696.9529.
Examples of Probate Assets:
A bank account in the sole name of the descendant
A life insurance policy
Stocks
Individual retirement account
Real estate entitled in the sole name of the descendant

The distribution of a deceased loved one's probate assets can be a complex and difficult process. The process of estate administration in New York can be disputed by wary family or friends who may feel their rights have been disregarded. Fiduciaries and administrators can have their performance challenged by an Estate Litigation Attorney and beneficiaries can sue for increased inheritances including a spouse's right of election. In addition, time restrictions for pursuing legal action can be confined to days and weeks rather than months and years. A New York City Probate Attorney from our office can advise you and help focus your efforts during this difficult time.
Call us at 800.696.9529 or contact us online to schedule an appointment today. We are located throughout New York City with offices in Manhattan, Queens, Brooklyn, the Bronx, Staten Island, Westchester county and Long Island (Nassau County and Suffolk Counties). Call a New York probate attorney now, Stephen Bilkis & Associates, PLLC available 24 hours a day, 7 days a week at 800.696.9529.
The Law Firm of Stephen Bilkis & Associates, PLLC have had an Estate Lawyer and a Probate Lawyer from our office publish this article to help you through the Probate and Estate process.